←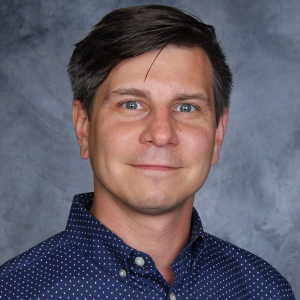 Nicholas Willis
Associate Principal for the Class of 2027 and 2024
Staff Bio
Nicholas was born and raised in New Jersey. After following in his father's footsteps to Penn State University, he traveled to Trinidad and then served in Peace Corps Morocco. Upon his return to the US, he moved to New York City and began teaching science in Harlem. During his 11 years of teaching, he taught biology, chemistry, forensics, genetics, AP Environmental Science, and A.V.I.D. Along the way he obtained a Masters in Teaching from Pace University and a Masters in Administration & Supervision from Fordham University. After leaving the classroom, Nicholas worked in several positions within the New York City Department of Education central office supporting teacher teams and administrators across the City.
In Spring 2018, Nicholas and his wife, originally from San Diego, drove across the country and moved with their two small children to Bonita. They are very happy enjoying larger living space, better weather, and spending time with friends and family.
Nicholas is excited for his fifth year as Canyon Hills High School Associate Principal!
Education
San Diego State University
2022 - Present
Doctorate (Edd), Educational Leadership
Fordham University
2010 - 2011
Masters, Educational Leadership
Pace University
2003 - 2005
Masters, Teaching
Pennsylvania State University
1996 - 2000
BS, Life Sciences